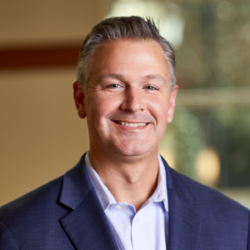 Trent Asher is no novice when it comes to his profession. He brings extensive experience in IT services – programming, developing technological solutions, creating tools and applications – to the company following years working in corporate IT departments, and running his own technology company.
In his position as Chief Information Officer, Trent oversees FFS' Technology Department and develops new tools and applications for the field and the headquarters. He enjoys what he does and the contributions he can make through his work.
"I love making people and processes more efficient," Trent says. "It's fun to be a part in defining issues that need to be resolved, programming the solution, then seeing the fruits of the labor."
Trent's goals for his team include continuing to improve on existing technology while focusing on developing new tools that will help the field force run efficiently and grow exponentially. He loves being a part of the FFS team and sees a bright future for the organization.
"With such a firm foundation, FFS is sure to set records across the board regarding growth and productivity," he explains.
A Princeton, KY native, Trent came south on a baseball scholarship to Birmingham-Southern College. A few months before earning his Bachelor of Science degree in Computer Science, he was offered an IT job with a company located in downtown Atlanta.
Trent and his wife, Neica, are the parents of athletic and energetic sons, Preston and Parker. When he's not working Trent enjoys watching and playing sports with his kids, golfing, and fishing. The Asher's have a home in Cumming, GA, where they enjoy spending time with neighbors or catching up with one another with a movie and dinner.